Welcome to International Monotype-XV iceboat homepage
Euro Champ 2022 in Poland.
MORE INFO: Link to EC 2022 page.
European Champion 2020
Oleg Vasilev and Ruslan Rudenko (XV R-1 Gazprom)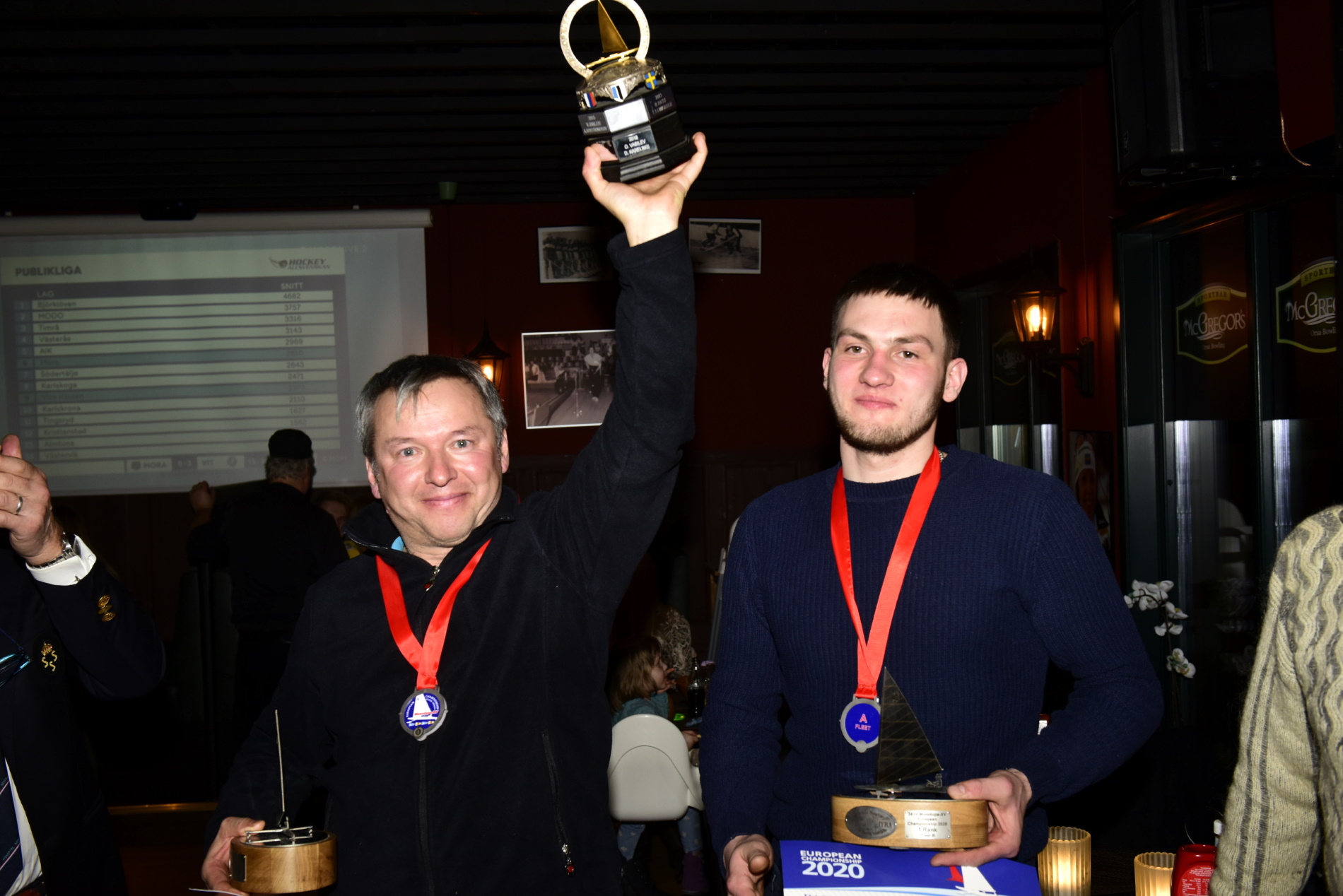 Results from voting May 1st, 2018 here (pdf). Letter about the voting here (pdf).
XV's for sale here (updated 2020-January 12)
Jyri Saraskin in memorian, June 2019 Details here.
| | |
| --- | --- |
| Iceboating when it is at the very BEST. The Monotype-XV iceyacht is the only 2-seated iceyacht in Europe today that regulary arrange European Championship. Maximal speed is 130-150 km/h and the iceyacht is very very nice to sail and compete with. The class is more or less active in the following countries: Russia, Estonia, Latvia, Lithuania, Finland, Sweden, Netherlands, Germany, USA and Poland. | |


10th German icesailing week february 19th, 1938. Try to count the XV's !! (43 are seen on the photo)
More reading:
Number of visitors since 2004-12-21: